Questo articolo è stato pubblicato il 05 febbraio 2013 alle ore 07:43.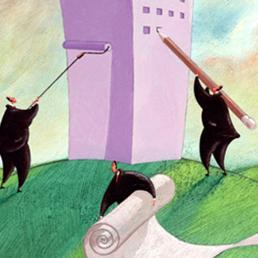 The Italian election campaign is becoming more and more a battle fought on the slippery slope of taxation. During the past two days Silvio Berlusconi mapped out his tax proposals. Proposals that the Cavaliere himself described as "shocking" and that turned out to be new to the PDL program that was presented, alongside a planned agenda and the party logo, a few weeks ago.
The amnesty on all past tax offences is certainly an idea that is going to be hotly debated over. At a time when the byword of other parties is to "recover evasion", the Cavaliere decided to go against the flow. By making this announcement he feels that he has some credibility as, in 2003, he himself - as prime minister - signed an amnesty that cancelled all outstanding taxes, including VAT. A measure which was then partly rejected by Brussels as consumption taxes must be paid. In the past amnesties (on unpaid taxes, construction and tax shields) have won over a large number of voters (in 2003 alone Silvio Berlusconi launched 15 different types of amnesty for past fiscal offences).
Another fundamental issue for the PDL is the fight over Imu (the new tax on property, including first homes). Democratic Party (PD) leader Pier Luigi Bersani timidly hinted at modifying Imu and reducing its levels to the poorest in society. Going further, Berlusconi promised not only to cancel this tax on the first house (homes where people live) but also to reimburse Italians for the amount paid last year. This would amount to something like 7.8 billion. Where would the money come from? The Cavaliere initially turned to the idea to strike a tax treaty with Switzerland on capital exported there, which according to some estimates, would increase tax revenues in the region of 15 billion.
The scheme, however, might not be a success because - according to many pundits - the agreement would not be easily implemented. Giulio Tremonti, former Finance Minister in Berlusconi's government and now a leading candidate and Prime Minister-elect of Northern League, said that the Swiss agreement was blocked by Germany and that he - in line with the EU - was absolutely against it. The Cavaliere then played his trump card: he would get the money for Imu by increasing taxation on gaming, tobacco and alcohol. A sort of tax on "vice" that should cover IMU reimbursements on first homes.
These fiscal proposals of Berlusconi have met with disapproval from opponents on all sides (from Bersani to Monti), who joined in a chorus of derision over what they considered at best "pipe dreams" and at worst "an open door to tax evaders and criminals".
Yet forecasters, who already have noticed an increase in support for Berlusconi, now say they are expecting even more of a comeback. The gap between the PD (around 28/30%) and the PDL (19/19,5%) which for several weeks was fixed at around 10 percentage points, now is lower. The gap between the center-left coalition (32,9%) and the center-right coalition (28,9%) is smaller. Of course it is too early to measure the impact of the PDL's proposed fiscal reforms and the center-left is still considered to be (at least in the Camera) the most likely winner. The coming weeks will show if Berlusconi's taxation surprises will yield tangible results especially on the 30% of the electorate who are still undecided.
#insightelections2013
(Traduzione di James Tierney)
©RIPRODUZIONE RISERVATA
Permalink
Moved Permanently
The document has moved here.